Australian Legacies of the Universal Declaration of Human Rights – 70 years on
Great to attend and be part of the Collaborative Research Centre in Australian History (CRCAH)'s human rights forum in Ballarat on the 10 December 2018. With an inspiring keynote from Benedict Coyne, international human rights lawyer, felt that it is time for an Australian Charter of Human Rights.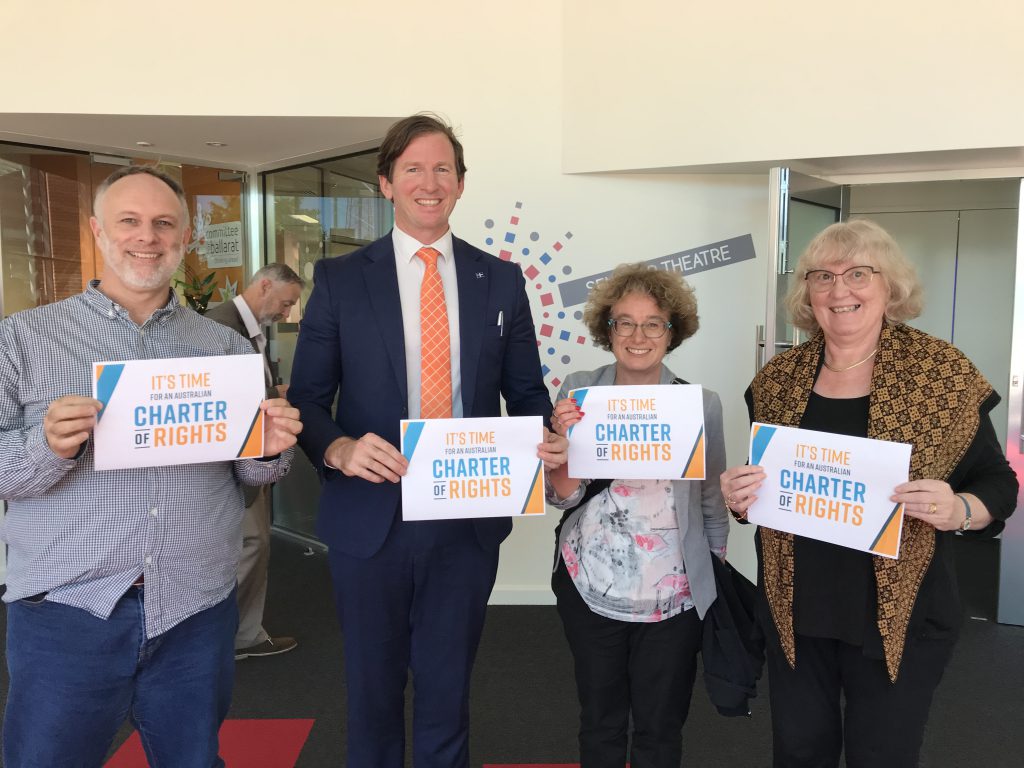 At the event, A/Prof Jacqueline Wilson, Frank Golding OAM, and Prof Sue McKemmish presented on the the development of a Rights based Charter for Childhood Recordkeeping in Out-of-Home Care, in the Rights in Records by Design Research Project.
The panel was written up in an article in the Ballarat Courier on the 16 December – Care leavers advocate for rights of the child in recordkeeping.